Procrastinators' New Years Eve PARTY Add To My List
January 9, 2021 5:00 pm to 12:30 am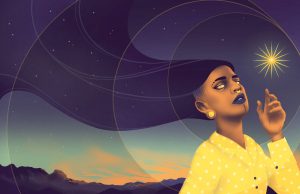 Don your top hats, polish your dancing shoes, or fluff your slippers and bathrobes and attend our New Year's Eve Party! There's a catch, however—this party isn't taking place on New Year's Eve.
A bevy of entertainment options await!
5:00pm–7:00pm: At the open mic, share your new year's resolutions…or the ones you've already failed at…or take part in a Mad Libs' resolution or prediction for your 2021

6:00pm–9:00pm: Did you start your year by writing something? Come to the Reading Room and share your January 1 brand-new baby prose, or anything else you're working on

6:00pm–10:00pm: Join chef Addison Sim in the Hoppin' John Diner to learn how to make appetizers, canapes, hors d'oeuvres and other delicacies for your new year.
7:00pm–8:30pm: Cut a rug with special guest DJ Charlie Jane Anders in the Underground Dance Hall

7:00pm–9:00pm: Have your future predicted by tarot in the 2021 Fortune Telling Room, hosted by Monica Valentinelli

7:00pm–10:00pm: Sing one more round of "Auld Lang Syne" in the Karaoke Lounge with KJ Jesse Rauch.
Throughout the night, you can:
Chow down at the Hoppin' John Diner, where a chef will demonstrate how to make dishes with ingredients you have in your house

Who says cozy can't be classy? Join us for a toast in the Champagne Lounge and Pajama Parlor

Start off your year in the Quiet Writing Room, to get in the habit of writing all year long! This is your chance to begin fresh for 2021…again

Shake up a cocktail or mocktail at the Speakeasy Club, where our bartenders will come up with great beverage option from your own hidden stash of ingredients

And countdown the clock—as many times as you want! Ball drops will be conjured up on the hour, every hour for your viewing pleasure.