Creators and lovers of the speculative fiction genres are welcome to join us from wherever you are in the galaxy for the 58th Annual Nebula Awards Ceremony on Sunday, May 14, at 8:00pm Pacific Time! (PT) Read on for details on this year's #Nebulas2023 Red Carpet, how to send your own well wishes to finalists, Awards Banquet instructions, and our Alternate Universe speeches tradition. Also, feel free to download the commemorative program:
Where to Watch the Ceremony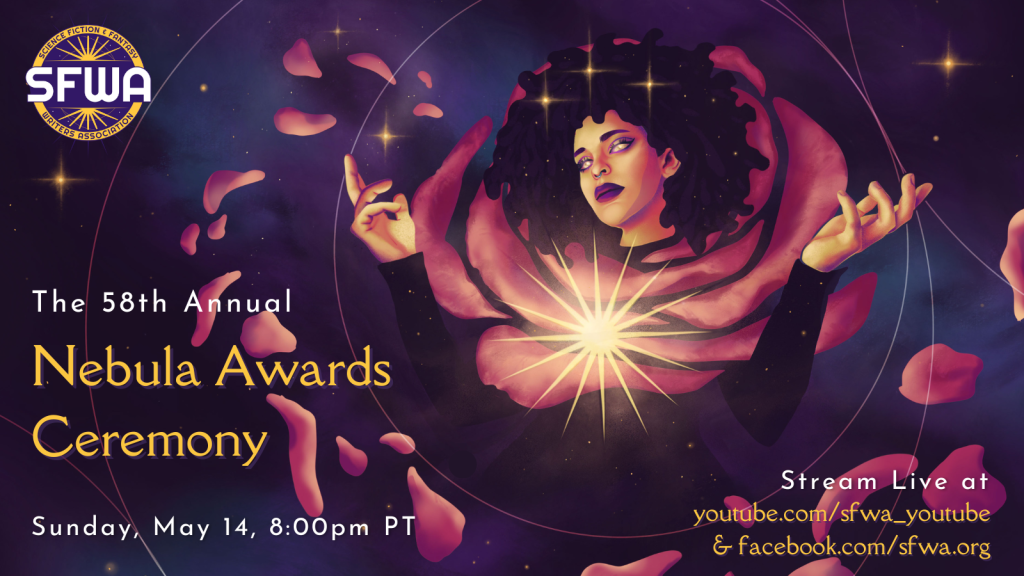 In-Person: The Sheraton Park at the Anaheim Resort, 1855 S Harbor Blvd, Anaheim, CA 92802. Banquet tickets must be purchased in advance. For conference attendees who are not attending the banquet but wish to attend the ceremony, you'll be admitted to the Park Ballroom at 7:50pm PT, 10 minutes before the show starts. Seating for general attendeess will be first come, first served at that time. Finalists may take an open seat at one of the reserved tables near the stage.
Online: Watch the ceremony live at http://youtube.com/sfwa_youtube or http://facebook.com/sfwa.org. Direct livestream links will be added here soon.
Toastmaster
We are thrilled to have Cheryl Platz as our Toastmaster for this year's ceremony.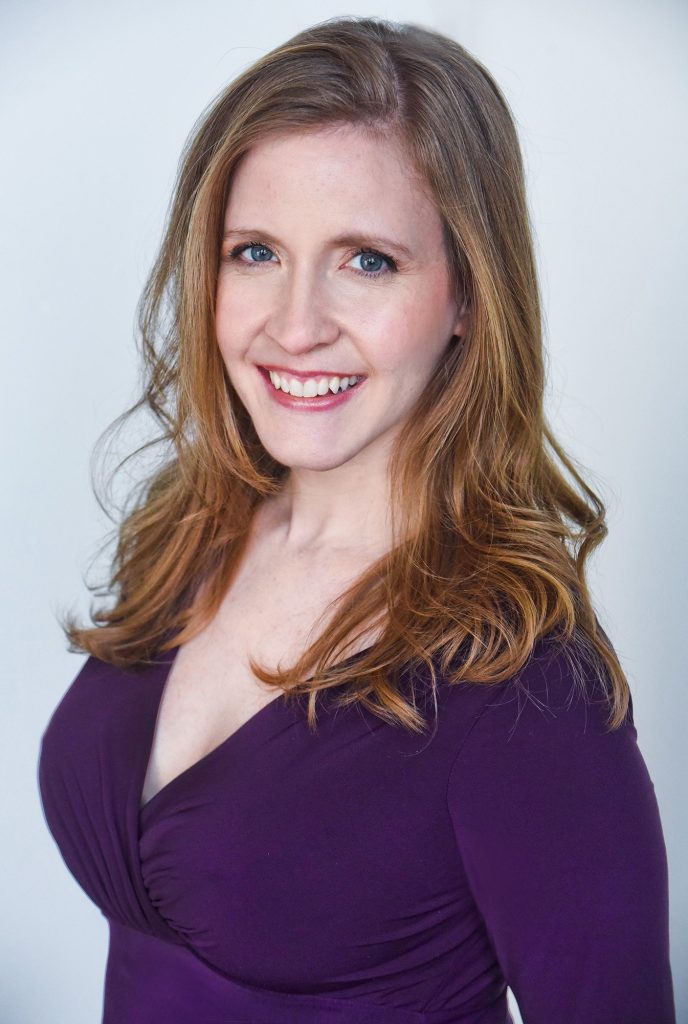 With her background in design, SFF-related prose writing, game writing, acting, and speaking, she's uniquely qualified to act in this important role. Read more about Cheryl here.
Finalist Well Wishes
Well Wishes for Nebula Award finalists are now available from our SFWA Store! For $50, we will deliver well wishes in person or virtually to a finalist whom you'd like to give a special note of encouragement on the day of the awards ceremony. Order up your well wishes here.
Our official conference photographer will be available to take photos of any conference attendees and finalists who would like to walk the red carpet! Pose in your banquet attire outside the pre-ceremony reception an hour before the banquet in Anaheim.
Red Carpet (Online and in-person)
Our official conference photographer, Richard Man, will be available to take photos of any conference attendees and finalists who would like to walk the red carpet in-person from 5:00pm to 6:00pm PT! Pose in your banquet attire outside the Park Ballroom.
Everyone is welcome to parade your #Nebulas2023 Red Carpet glam and glitter in our SFWA Twitter and Instagram feeds! Simply use that hashtag on May 14, anytime after 6:30pm PT, and we'll re-share your photograph posts with our accounts. Post a picture of yourself in your finery, cosplay, or comfy conference swag.
There is no official dress code for the banquet and ceremony. Many people choose to go with a formal look including tuxes, suits, and ballgowns, but we've also seen business, business casual, etc. Please wear whatever strikes your fancy and in which you feel most comfortable.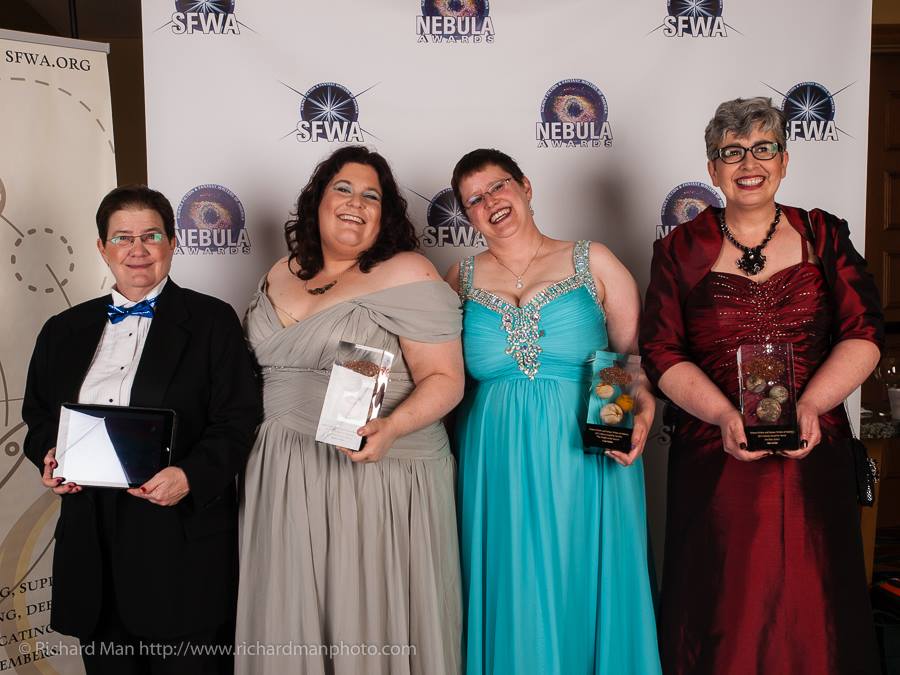 The 2013 Awards Red Carpet. Photo Credit: Richard Man
The Awards Banquet
The banquet will begin at 6:00pm PT in the Park Ballroom. Attendees must bring the banquet ticket found in their registration packet in order to enter. If you are a banquet-only guest, you can pick up your banquet ticket from the table near the entrance to the Park Ballroom. Seating will be on a first-come, first-served basis. There will be tables reserved for Nebula Award finalists and their guests near the front of the stage.
Your ticket must be visible near your plate so that serving staff can bring your meal choice. Dietary needs (which must be submitted in advance) will be printed on your ticket; please show them to the waitstaff to be sure your needs are met.
Alternate Universe Speeches
It's a SFWA tradition to host Alternate Universe speeches after the Nebula Awards ceremony for finalists who did not win to share the speeches they would have given had they won in an alternate universe. This year, the AU speeches will take place in person in the Garden Room at the hotel and in the Dragonhaven Breakout Room aboard the Airship Nebula. They will begin shortly after the ceremony.